In case you haven't seen them before, these are the amigurumi figures I made of
"The Treble Gang". The characters are part of Uketropolis and live within the Ukulele in the Classroom e-books and the new Ukulele Funbook. They are made after the Sam Logan drawings created for these ukulele method books by James Hill and J. Chalmers Doane. I've had a number of requests over the years, so I thought I'd finally create a post about how I made them.
I learned to crochet as a young girl along with my mom and from about the ages of 8 to 12, I was making hats, blankets and even came up with my own pattern to make myself a "disco-purse" to wear to the roller-rink. I hadn't done it in many years but around the same time that I finished my ukulele teaching certification and we lost our family dog in 2014, I got hooked again. I found it was a great way to work through my grief by keeping my hands busy in the evenings and getting lost in the counting and repeating of stitches. It really is a great way to relax.
Amigurumi is the Japanese art of knitting or crocheting small, stuffed yarn creatures and I discovered the technique from blogs and posts I'd seen on Pinterest. At the time, I was teaching ukulele in schools and decided my students would all get these cute Baby Ukuleles for the holidays, to hang on their Christmas trees or ukulele bags or wherever. So, that was the first pattern I tried and I got it from Eternal Sunshine on Etsy. I don't see the Baby Ukulele pattern in her shop anymore, but you might be able to contact this creator and have her send you the PDF. That's also the pattern for the tiny ukuleles they're all holding in the photo above. That's the only pattern I can't find online anymore.
Once I finished that project, I thought it would be fun to crochet a Jose for myself, as a classroom mascot, since I already knew how to make him his own little ukulele.
Jose the Dog was the original ukulele slingin' chihuahua from the Ukulele in the Classroom series of books I was teaching with (they are free e-books now!)
To make Jose, I found and used this pattern from another Etsy creator. I just modified his mouth and body slightly to make him look more like the cartoon character.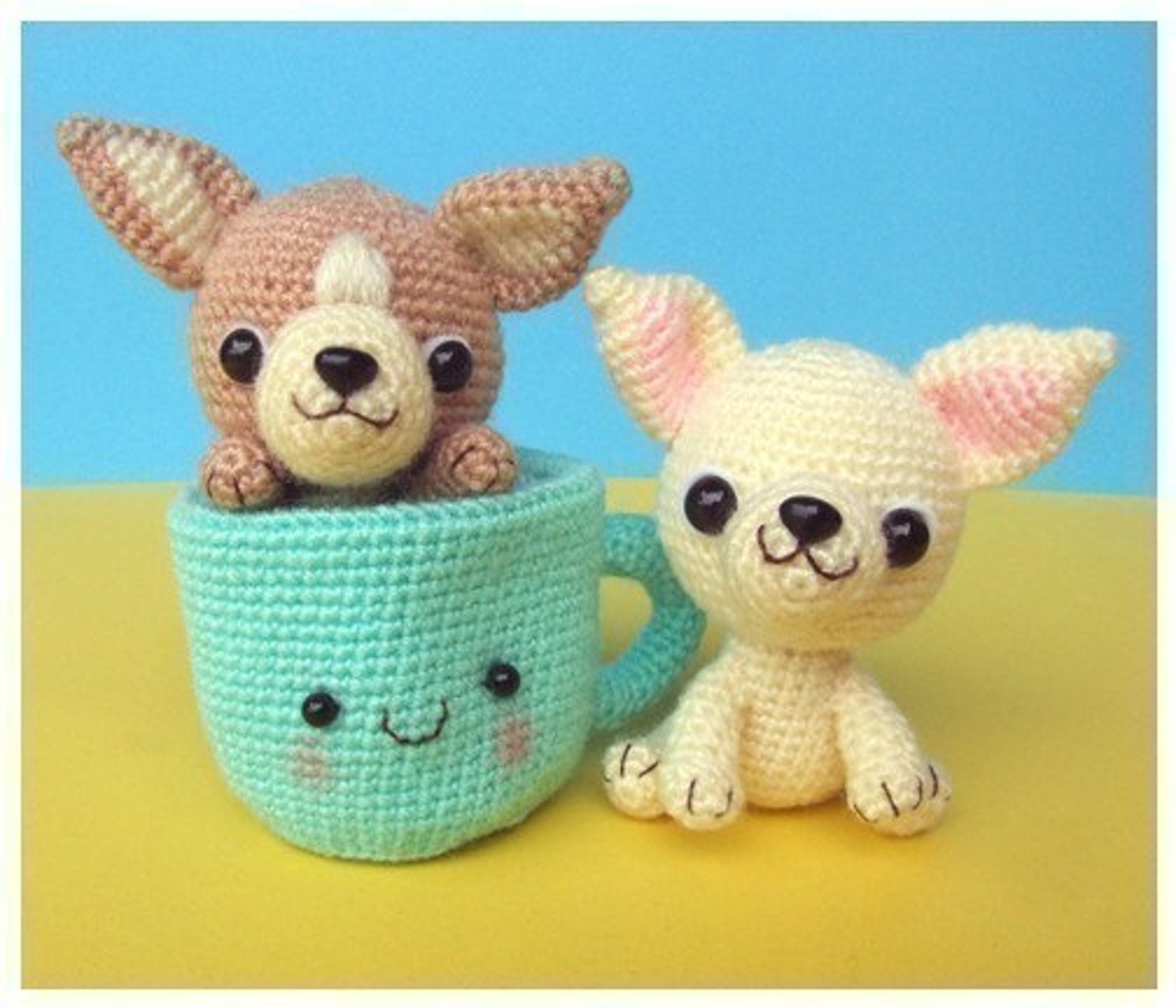 "To make Jose, I found and used this pattern from another Etsy creator."
When I started working as the social media contractor for the program, naturally Jose got to come along with me when I'd follow James to events, concerts and his JHUI teacher training seminars that used to be held in Toronto and Vancouver. Jose was always game for a photo op with our teachers and followers. He even conducted our team in a music video.
Soon after, people started asking me about how to/where to get their own Jose and my response was always that he was "one of a kind". But now that I've just completed making the rest of the characters in the new e-book editions and the Ukulele Funbook, I thought it might finally be time to at least let you in on how I made them and where one can get the patterns to make their own.
Please don't ask me to make you one, that's just not possible, but..why not make your own? Here's a curated list of all the patterns I purchased and used to make the characters. It's posted on my own Etsy Shop.
Sidenote: This is the pattern for the tiny Hawaiian shirt worn by Gus the Gecko. It's actually a Free Ken Doll Barbie Shirt pattern I found on Pinterest that I hand stitched together.
I hope you'll try crocheting and have as much fun as I've had making these over the years! Thanks to James Hill and the team for indulging me in using these creations to help promote such a great music education program.